Our Restaurant & Catering will
Take You Back
To Your Roots
Multicultural
and Cross-Cultural
Foods & Dietary
Preferences
& Needs
The Dickens Opera House above Roots Restaurant
Iconic
Venue in
Longmont
Dickens Opera House
Beautiful Broomfield Venue for
Weddings, Galas,
Social Gatherings
and Corporate Events.
Custom
Designed
Menus
& Events
Unforgettable Culinary Experiences & Events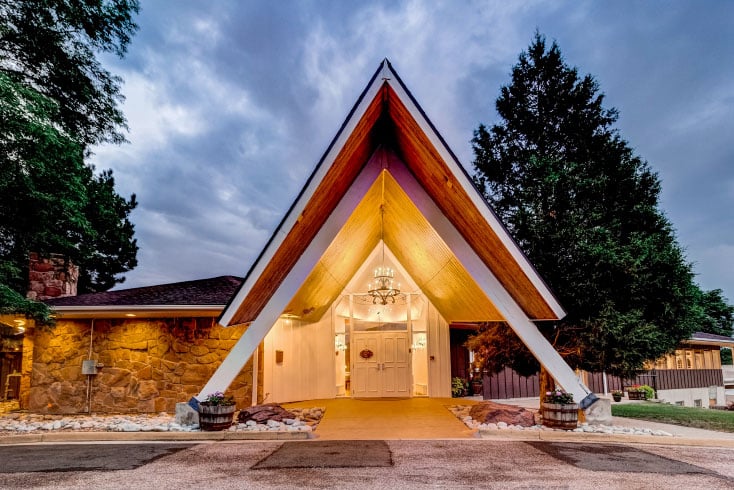 Roots story begins in 2002 as a full-service catering company, The Gourmet Kitchen, offering New American and Multicultural foods to its clients. Growing to become a 5-star well known caterer in the Denver Metro area, owners Madhoo and Vipul expanded the event experience in December 2014 to our beautiful mid-century modern venue Copper Leaf Garden and Event Center, where we create memorable life stories for every kind of event imaginable.
The restaurant Roots was born in July 2020 in the midst of COVID to give families and individuals a safe place to enjoy delicious, eclectic, sustainable food, away from the hustle bustle of the city. Madhoo is an immigrant from New Delhi, India and firmly believes that food is one of the best mediums to connect us to our culture. She opened Roots to satisfy the yearning of people to experience foods from their travels or their home country. In addition to bringing a community together with our diverse menu, we support non-profits, strive to work with local purveyors, pay living wages and benefits to all our employees, and are madly in love with Environmental Sustainability. Hence the name Roots.
Wow. This was our 1st time here and we already can't wait to go back. The food was exquisite, and it tastes even better knowing that you're eating at a sustainably run restaurant. We met one of the owners, Kimberly, and she greeted our table personally. Our server, Jasmine, was phenomenal. We would highly recommend this restaurant for a unique night out!
We Plan On Going Back For Happy Hour!

This is our second visit. Our first visit was dinner and fabulous. (We ate outside.) This time we were craving brunch. Kathleen was our server and awesome. The food is fabulous. The portions are not small. The menu offers a variety of options, they also offer a special monthly feature. My husband is definitely coming back. We plan on going back for happy hour!
I absolutely reccommend them

We had Roots cater our wedding this past weekend and they did a fantastic job from start to finish! The staff was very professional and we received many compliments on the food throughout the evening. I especially appreciate how thorough Madhoo and Kristen were during our walk-through prior to the event. They really paid attention to every detail and helped us put together a wedding timeline that fit all of our needs. If you're looking for a true full-service

caterer, I absolutely recommend them!
Our experience was amazing

From start to finish our experience with The Gourmet Kitchen was amazing! They did an excellent job with our wedding. The food was delicious, they were flexible with the menu and budget, and the staff were fantastic! Highly recommend.
Dining here was such a treat

Dining here was such a treat. I tried out their restaurant then hired them for catering. Chef Madhoo made the best food I've had in Denver (I'm from San Francisco) and it was made with so much care. I can see why the bread pudding is famous. Great service staff and they're so kind and flexible. Truly fantastic.



ENVIRONMENT AND EMPLOYEE WELLNESS/SUSTAINABILITY
Everything is connected, and our environment is what connects everything. If we want to improve harmony between all beings, we MUST take care of our environment and our employees. We have pledged to be carbon neutral, and environmental sustainability is one of our core values. Our employees are our most important asset to us.